Welcome to Medved® Wheat Ridge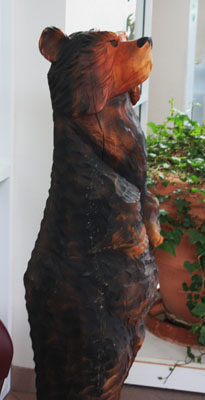 In addition to the family name of our President and CEO, Medved is also the Slovak word for "bear." Bears are widely recognized as passionate, devoted animals, and the staff at Medved Wheat Ridge does well to emulate those qualities.
Local drivers will be hard-pressed to find another car dealership in Denver committed to customer service like Medved Wheat Ridge. From the dealership's stock of new and used cars to the service department and body shop, almost every automotive ailment meets its match at Medved Wheat Ridge. Determined to bring that level of service to the Rocky Mountain community at large, Medved is positioning itself to show that car service in Denver can meet expectations as elevated as the city itself.
Medved started out as a Chevrolet dealership near Denver almost 70 years ago. Now set up in Wheat Ridge off of I-70, the Autoplex supplies Colorado residents with quality vehicles from both Chevrolet and Cadillac. Drivers are welcome to shop the new selection that these automakers have to offer, otherwise Medved Wheat Ridge also houses an impressive stock of Certified Pre-Owned cars in Denver for the safety of our friends and neighbors.
Speaking of friends of neighbors, many of the people seen at Medved fall into one of those categories. Due to the positive community and trust that has been built after 70 years of offering new and used cars in Denver, 70 percent of the folks doing business with Medved Wheat Ridge are either repeat or referred customers.
The staff at Medved Wheat Ridge welcomes the opportunity to show the level of positivity and trust that can be established by pairing great cars with even better people. Contact Medved Wheat Ridge today for a car dealership in Denver that delivers a brand of automotive service as fresh as the cold mountain air.
New And Certified Used Sales

Browsing Medved's new and used cars in Denver is never more than a click away. Take advantage of our online inventory tool to see the latest new and Certified Pre-Owned cars in Colorado. The Medved Wheat Ridge blog is a great resource for drivers with questions on our inventory; otherwise an associate is always available at (720) 961-5545.
View New Inventory
Medved® Wheat Ridge's Quality Service
Medved Wheat Ridge is also the home of some of the most experienced car service in Denver. When your car, truck, or SUV requires service, trust your ride to a team that has seen it all. See the difference a local service team can make by calling the Medved Wheat Ridge service department or by scheduling online today.